Department of Computer Science and Engineering
The course of Computer Sc. & Engineering is the backbone of all the industries with application to I.T. industries, It not only deals with fundamentals of formation of algorithams but also, computer architecture, computer construction operating system and software engineering. The basic knowledge of ongoing research & numerical methods help students in achieving these skills. Therefore the natural derivative is existence of a high demand rate of uch engineers.
The Department of Computer Science & engineering of VCET has well equipped laboratories with required application softwares, Compilers & Hardware including internet & Wi-Fi internet connectivity on 250 terminals. Computing terminals of hybrid configuration supported by softwares like Oracle 9i, C++, Turbo, Visual Studio DotNet.,Windows XP and Linux Windows NT, Windows 2003 Server Enterprises Edition, MS-Office , SQL Server 2000, Latest antivirus etc.
Computer Engineering & Information Technology Department have developed Nine spacious Computer laboratories, which are connected with IBM servers linked with 250 latest Core 2 Duo nodes together with online UPS and latest printers which are networked through LAN and Internet as well for round the clock global connectivity.
Presently the broadband internet facility is provided through dedicated Radio link of 2 Mbps capacity.
| | | | | |
| --- | --- | --- | --- | --- |
| Sr. No. | Name | Designation | Qualification | Department |
| 01. | Mr. Jitendra Singh | System & Network Administrator | Diploma, B.A. | CSE |
| 02. | Mr. Hemendra Singh Shaktawat | Lab Instructor | M.C.A. | CSE |
| 03. | Mr. Tej Singh Jatav | Lab Instructor | Diploma | CSE |
| 04. | Mr. Mahaveer Malav | Lab Instructor | Diploma | IT |
| 05. | Miss Seema Nagar | Lab Instructor | B. Tech. | IT |
View of Different Computer Labs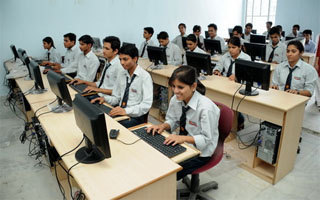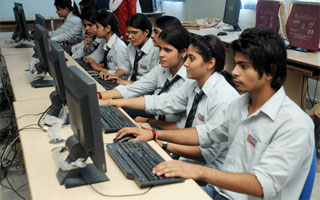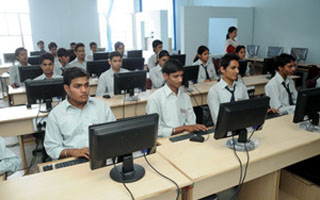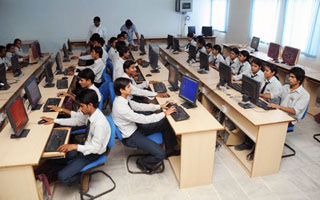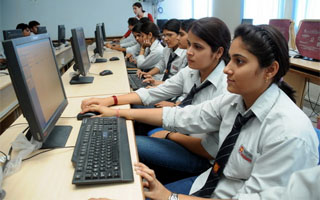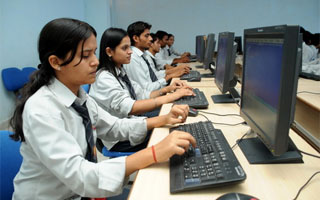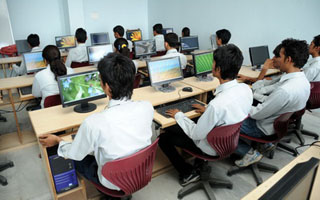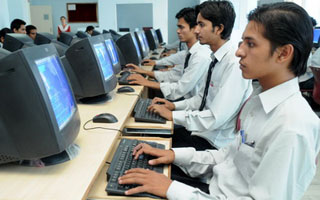 Our Major Recuriters