Training & Placement
VCET has been known all these years for an excellent track record in successfully placing its students across sectors. This has been made possible through focus on academics, rigorous training and placement sessions all through the years, and interface of the students with top-notch executives of Indian companies and MNCs.
VCET is a unique Institute that moulds young dynamic minds to incorporate industry and management expertise while simultaneously sensitizing them to the ever-changing global scenario. For this VCET has a full-fledged Training and Placement Cell offering result oriented services for building of commendable careers. The Training & Placement Cell is committed to provide employment opportunities and world class training to VCET Students in Leading Organizations. The Training and Placement Cell acts as a bridge between the Industry and Institutions to take up Industrial training, Industrial visits, organizing seminars and other activities. The Cell is well equipped with ample infrastructure in Terms of Seminar halls, Consultancy Hall for Pre Placement Talk, Presentations etc.
Training
At VCET, training cell focus a lot on refining the techniques, skills of the students in accordance with the industry needs, other than the technical education. Training and Placement department runs mandatory programs for students in time bound schedules without violating the time table of university curriculum.
It also arranges training for students in industries for 4 weeks at the end of 6th Semester. The students of the college undergo their training at various prestigious organizations such as C-DAC, Delhi Metro Rail Corporation, Maruti Udyog Ltd., L&T, Havells, DRDO, CSIO, Ericsson, Siemens, Reliance Group, HCL, Samsung, LG etc. The students act as a channel of communication with industries.
Placements
Leading companies across various disciplines come for campus placements at VCET. To achieve its goal, the Placement Cell in VCET works professionally with the Industry in order to outsource our students in each and every possible sector. The Placement Cell handles all aspects of the campus recruitment. The cell provides the best of the facilities for conducting the recruitment programs. A systematized coordination is extended by the cell to enable the recruited students to play their rolls of their respective organizations.
The Training & Placement Cell firmly believes in 'Industry-Institute Interaction'. In order to accomplish 'Industry-Institute Interaction' it organizes technical talks and national seminars/workshops to provide a platform for the budding engineers to interact with professionals from various industries. It encourages visits to the industries by the college students. It arranges for industrial problems to be worked on by students as part of their projects. Technical paper presentation contests are held in collaboration with industries to discuss new developments and trends.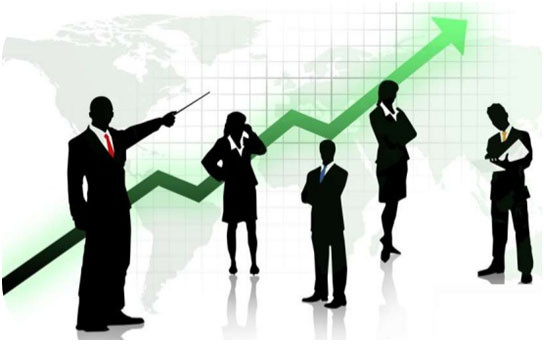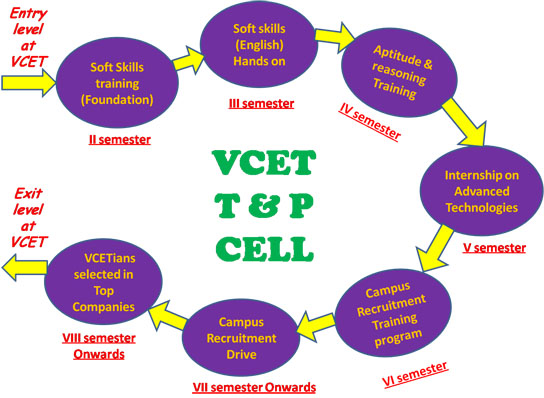 Our Major Recuriters